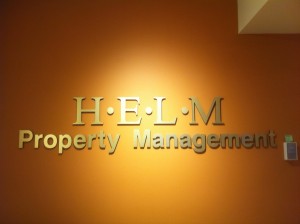 The Helm Property Management philosophy is simple. We believe you deserve the highest degree of loyalty, expertise and dedication in the management of your property. We are proud to bring this philosophy to your complex.
Full disclosure is the most important and critical way of ensuring our philosophy. Through timely and accurate monthly accounting and operations reports, the Board of Directors will be fully informed of all aspects of the properties' management.
Helm Property Management believes very strongly in the tendering system. It will be out goal to ensure that the property receives the best possible price for the service required. We will gladly provide the owner with copies of all quotes received on any project.
As well, on the building insurance side, we can likely provide lower premiums that what is currently being paid, through our Master Policy. Helm Property Management, as well, tenders this, every two years.
In conclusion with the Board of Directors, Helm Property Management will hire or gladly retain existing site staff.
Helm Property Management will provide comprehensive and direct leadership to all on site staff at your condominium.